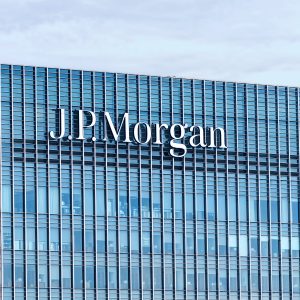 JPMorgan Chase & Co. is in the early stages of exploring a blockchain-based digital deposit token to speed up cross-border payments and settlements.
Source:https://www.bloomberg.com/news/articles/2023-09-07/jpmorgan-jpm-explores-blockchain-deposit-token-for-payment-settlement
The largest US bank by assets has developed much of the core infrastructure needed to launch the new form of payment, but will not create a token until the project is approved by US regulators. The bank can launch a product for use by corporate clients in less than a year after receiving permission, the agency's source said.
Deposit tokens are transferable digital coins that represent a deposit claim against a commercial bank. They are essentially a digital version of the deposits that customers hold in their accounts. Because transactions using these coins are processed on the blockchain, settlements are instantaneous, and proponents of the new form of money suggest it could also make transactions cheaper.
"Deposit tokens offer many potential benefits, but we also recognize that regulators will want to exercise care and diligence before any new product is developed and used," a JPMorgan spokesperson said in a statement. "If this appetite develops, our blockchain infrastructure could support the launch of deposit tokens relatively quickly." The bank already trialled the issuance of deposit tokens on a single transaction last year as part of the Monetary Authority of Singapore's Guardian Project and highlighted the potential of this form of money in a recent study.