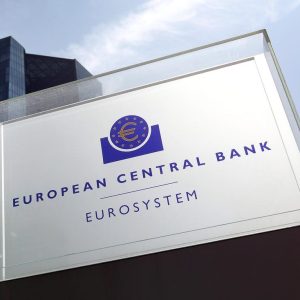 The European Central Bank raised all three key interest rates by 50 basis points on Thursday, 16 March.
The base interest rate on loans was increased to 3.5%, the deposit rate to 3%, and the margin loan rate to 3.75%. According to the ECB website, this is the highest level of rates since the global financial crisis of 2008.
Earlier, it was expected that inflation in the euro area would remain "too high" and average 5.3% this year, 2.9% in 2024 and 2.1% in 2025. At the same time, the ECB stressed that these forecasts were made before the current market turmoil.
"The Governing Council of the ECB is closely monitoring the current market tensions and is ready to take the necessary measures to ensure price and financial stability in the euro area. The European banking sector is resilient, with strong capital adequacy and liquidity ratios," the regulator said.
According to Reuters, on Thursday morning, after several days of market turmoil, financial investors considered a 50% chance of a smaller move by the ECB – by only 25 basis points.
Eurozone bank stocks have been tumbling this week, spooked first by the collapse of SVB and Signature Bank, and then by the plunge in the value of Credit Suisse, a lender long plagued by problems.
At its previous meeting in February, the ECB also raised the rate by 50 basis points and announced its intention to do the same at its March meeting, after which it will assess the situation before deciding on the future direction of its monetary policy. In a press release, the ECB said it plans to raise rates at future meetings, but the decision will depend on the outlook for inflation and the economy.
Source:https://www.ecb.europa.eu/press/pr/date/2023/html/ecb.mp230316~aad5249f30.en.html