Finance Business Service
Ukraine adopted new procedural codes
Subscribe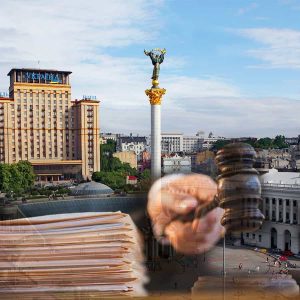 Within the framework of the judicial reform, the Verkhovna Rada of Ukraine adopted the new Economic Procedure Code, the Civil Procedure Code and Code of Administrative Court Procedure. We remind that the innovations were initiated by Peter Poroshenko even in spring.
The new procedural legislation regulates such aspects of the Ukrainian legal proceedings as intervention, change of the subject or grounds for the claim, the composition of the court during the examination of the case on newly discovered circumstances, the clear stages of the trial and the deadlines for the filing of evidence are fixed, reasonable restrictions on the possibility of postponement of the consideration and suspension of the proceedings on the case are set, etc.
The participants in the case will be required to state their position in it in the procedural documents specified by law, namely in the claim, withdrawal, response to the withdrawal and denial, submitting them to the court within the time limits specified by law or court.
The consequences of non-observance of the terms for submission or concealment of evidence will be their subsequent non-acceptance by the court and the application of means of procedural coercion.
The new codes also amended the appeal procedure of the court decisions: the procedural filters are introduced, deadlines for filing a complaint or statements on reconsideration of the case on newly discovered circumstances are fixed.
The innovations also concerned the Family Code, Civil Code, Criminal Executive Codes of Ukraine, the Labor Code, the Code of Administrative Offenses of Ukraine and over 20 laws.
The consideration of the change in the procedural legislation lasted more than a month. On October 3, the parliament voted regarding the content of the new codes, the results of which will be known after the official publication.