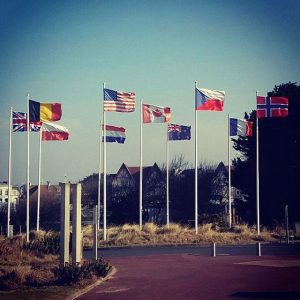 Austria – Rate is 25%. Minimum corporate income tax of EUR 1,750 for limited liability company and EUR 3,500 for joint stock company.
Belgium – Corporate tax rate is 33%. Surcharge of 3% on income tax due makes effective tax rate 33,99%. Reduced rates may be available for companies whose taxable income does not exceed EUR 322,500.
Germany – Tax rate is 15%. Solidarity surcharge of 5,5% also levied on corporate income tax. Municipal trade tax imposed at rates between 14% and 17%, with rates determined by municipalities. Combined rate approximately 30% to 33%.
Hungary – 10% rate applies to tax base up to HUF million, 19% rate applies to tax base exceeding this amount.
Denmark – Rate reduced from 23,5% to 22% on 1 January 2016.
Macao – Rate is 0% on assessable profit up to MOP 600,000; 12% rate applies to assessable profit over that amount.
Monaco – Rate is 33,33%
Netherlands – Rate is 20% on taxable profits up to EUR 200,000 and 25% on taxable profits exceeding that amount.
Slovakia – Corporate tax rate is 22%.
Luxembourg – 21% rate applies to companies whose taxable income exceeds EUR 15,000; otherwise, rate is 20%. Surtax of 7% to unemployment fund and municipal business tax also apply.
Singapore – 75% of first SGD 10,000 of chargeable income and 50% of next SGD 290,000 of chargeable income exempt.
United States – Federal corporate income tax applies to bands of taxable income at rates between 15% and 35%. Branch profits tax imposes additional 30% tax on foreign corporations engaged in US trade or business. Alternative minimum tax also imposed. Separate taxes levied at state and municipal levels.
Turkey – Rate is 20%.
Switzerland – Statutory federal rate is 8,5%, applicable on after-tax profits, resulting in effective tax rate of 7,8%. Additional cantonal/communal income tax also levied, depending on canton. Taking into account both federal and cantonal/communal income tax, combined effective income tax, combined effective income tax rate typically between 12% and 24% for companies' subject to ordinary taxation, depending on place of residence.
Japan – Standard rate – 23,9% applies to ordinary corporations with share capital exceeding JPY 100 million. Companies also pay local inhabitants tax, which varies depending on location and size of company.