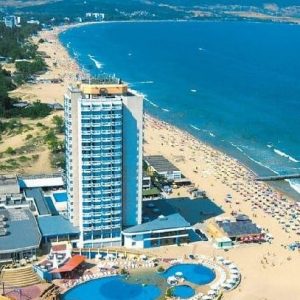 Opening a firm in Bulgaria can give you a lot of advantages. Presence of entity will allow you to buy agricultural property and capital facilities, to use credit organization services sigh agreement on leasing, to use a wide range of services on an equal footing with residents. The main advantage is a possibility to operate commercial project on the EU territory.
Registration and opening entity in Bulgaria Republic – LLC, SMLLC (Single Member Limited Liability Company) – it's not easy process, in what take part attorney at law and lawyer.
During preparing registration, documents need to choose registration form for future company.
LLC – Limited Liability Company – more often used registration form. Founders of such company have responsibility for capital identical to further capital; do not responsible for the circumstances that may fall on the company.
The main advantage of opening LLC is a small capital – 2 Bulgarian lev. This form of registration is suitable for owners of small and medium business, buying agricultural property and capital facilities.
Joint-stock company – registration during opening and cooperating of big business projects. In Bulgaria there are only two kinds joint-stock company and personal joint-stock company. Founder is owner of registered capital. Also it's possible registration of individual entrepreneur – not common – the head is fully responsible with their property.
After choosing, the government next step is opening. The process of opening LLC takes 1-2 weeks.
Counting from the date of submission of all documents, registration in the relevant government bodies. Preparing the documents takes 2 weeks. Opening can be manage remotely, after issuing a power of attorney to a person ( an attorney of law , a lawyer ) , which is responsible for registering on the site.
Preparing the documents has a range of cobwebs. The main point is making an agreement for LLC, where descripted all conditions of company work. After registration step need to understand will this company works or not. If not, annually file a tax, if it will work – it carried out a series of formalities competent accountant. Very important aspect is to point out the address of company. The address must be valid.
The most common version of the company in Bulgaria – registration for the purchase of real estate or land. In the case of purchase of real estate in the name of the company is necessary to issue a number of documents, guaranteeing a perfect passage deals with the accounting, and from a legal point of view.
To avoid trouble, property sanctions from the tax office, the registration and the opening of a specific form of government must be held, accompanied by a qualified specialist . Law firm «Finance Business Service» will help you pull of the task.