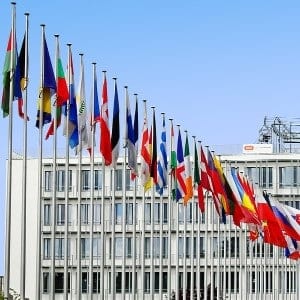 On December 6 at a meeting of the EU Council on financial and economic questions the Directive of the EU Council concerning access of tax authorities to information on counteraction to money-laundering was approved. This document obliges EU Member States to provide access to information on beneficial owners of the companies, which dispose the authorities responsible for counteraction to money-laundering. It will allow tax authorities to perform monitoring of application of the rules of automatic exchange information established by the Directive 2014/107/EU, and finally will contribute to the prevention of tax evasion and tax fraud.
The new Directive is one of a number of measures developed by the Commission in July 2016 in response to the Panama scandal. Its adoption by the need to ensure wider access to the tax authorities information about the beneficial owners of the intermediary organizations, and also other information of complex legal evaluation of clients. Let's remind that according to the Directive 2015/849/EU in the event that the owner of the financial account is an intermediary structure, financial institutions should conduct an audit and to identify its beneficial owners on the basis of information available to the authorities responsible for the prevention of money laundering.
Thus, EU Member States are required not later than 31 December 2017 to transpose provisions of the new Directive on access to the tax authorities information on beneficial ownership in the national legislation and bring them into force since 1 January 2018.