Finance Business Service
Documents for Currency Transactions no Longer Need to be Sealed
Subscribe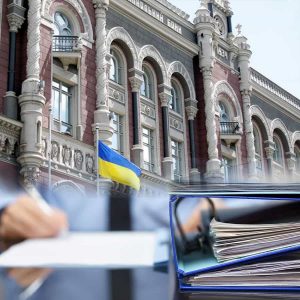 The National Bank of Ukraine continues to simplify the business environment and the work of banking institutions in accordance with the requirements of the Law of Ukraine "On Amendments to certain legislative acts of Ukraine on the use of seals by legal and physical persons-entrepreneurs".
The changes are made to a number of NBU regulations providing for the removal of some bureaucratic obstacles. So, in accordance with the innovations, the clients of the authorized banks that wish to conduct a currency transaction will no longer need to seal the documents which are necessary for carrying out this transaction.
In addition, the demand regarding the certification with the seal of the documents submitted to the NBU is canceled. And, in a number of cases, it is no longer necessary to notarize the originals or copies of the documents for conducting currency transactions. At the same time, the translations of contracts and other documents submitted by the banks and their clients to the National Bank still must be certified by a notary.
These steps are fixed by the Decree No.102 of October 10, 2017 "On Amendments to certain legal acts of the National Bank of Ukraine" and entered into force on October 13. It is expected that they will ensure the introduction of the reformed Ukrainian legislation by the National Bank and create favorable conditions for the functioning of banks and business development.