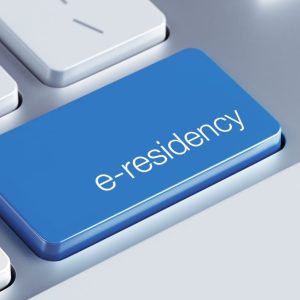 The Cabinet of Ministers of Ukraine adopted a resolution that defines the mechanism for a foreigner to obtain e-resident status online.
Foreigners will not need to be present in person to open a business in Ukraine, it will be possible to manage their own affairs and open bank accounts remotely.
"E-residency is our digital answer to globalization. Foreigners will have the right to register in Ukraine as natural persons-entrepreneurs, open bank accounts and conduct their business online," said Deputy Minister of Digital Transformation Oleksandr Bornyakov.
He also talks about a convenient tax payment and reporting mechanism for e-residents. This will be done by the Ukrainian bank in which the e-resident has a current account. In this case, the bank acts as the tax agent of the foreigner.
The resolution regulates:
mechanism for obtaining and canceling e-resident status;
the procedure for forming and maintaining the "E-resident" system together with the State Tax Service and banks;
protection of personal data of electronic residents.
Currently, the development and testing of the information system is ongoing. After completion, e-residency will be fully launched.
E-residency of Ukraine will not be available to citizens of Russia, Belarus and countries included in the FATF "gray" or "black" list. In addition, e-residents will not be able to provide services to Ukrainian citizens, they will work only with foreigners.