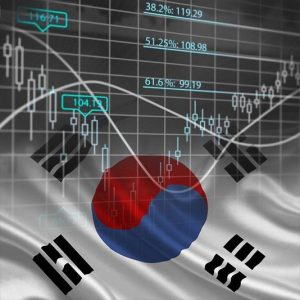 According to the IA Yonhap, South Korean authorities announced about the introduction of income tax for local cryptocurrency exchanges in the total amount of 24.2%. This rate consists of 22% of corporate and 2.2% of local income tax. This is how the income of all South Korean companies is taxed, if it exceeds 20 billion won, which equals $18.7 million. Now this requirement extends to cryptocurrency exchanges.
According to an official from the Ministry of Strategy and Finance of South Korea, the exchanges will be obliged to pay taxes by March-April. So, one of the largest exchanges of the country Bithumb, which last year's revenues might exceed 317 billion won ($297 million), will have to pay a tax of about 60 billion won ($56.3 million). According to Coinmarketcap, the daily trading volume on this exchange is about $3.2 billion. The decision to impose a tax on stock exchanges was made a few days after it became known that the income of South Korean banks with commissions for cryptocurrency trading had increased in 36 times – up to 2.2 billion won ($2 million).
We remind that in December 2017, it has become known that the government of South Korea plans to take measures to limit speculative activity, pushing up the market of cryptocurrencies, and is considering the closure of cryptocurrency exchanges.