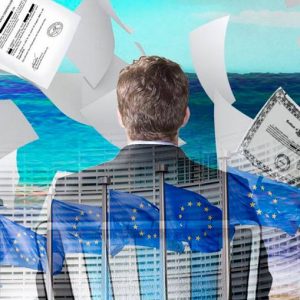 The European Parliament plans to create a new committee on financial crimes, tax evasion and tax planning. This decision was taken by the Chairmen of the factions of the European Parliament on February 8 and it is awaiting approval in the plenary vote.
The main goal of the committee, which will last 12 months, will be the completion of work done by the members of the pre-existing TAXE 1, TAXE 2 and PANA committees, as well as focusing on the so-called "Paradise Papers" – recent information leaks.
Thus, the co-chairman of the Greens / European Free Alliance (Greens / EFA) fraction, Philippe Lamberts, noted: "Paradise Papers demonstrated the existence of clear objectives and serious volume of work that we must do if we want to ensure fiscal justice throughout the European Union. We want to be sure that the national treasuries are able to collect funds which are necessary to maintain the common prosperity of the EU".
According to the official, the EU Parliament's Panama Papers Committee has already developed a well-prepared plan of measures to reduce the cases of tax evasion. The new committee will ensure the maintenance of the progress achieved and the implementation of the necessary measures by the Commission and governments throughout the European Union.