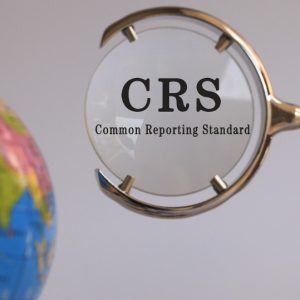 On May 26, the government approved a draft letter to the Global Forum on Transparency and Exchange of Information for Tax Purposes requesting that the date of the first automatic exchange of information on financial accounts be postponed.
Source:https://finclub.net/ua/news/uriad-prosyt-vidterminuvaty-obmin-danymy-pro-finansovi-rakhunky.html
"The draft letter proposes to postpone the date of the first automatic exchange of information on financial accounts for tax purposes from September 2023 to September 2024," MP Taras Melnychuk specified.
In April, the Verkhovna Rada adopted a law aimed at implementing by Ukraine the Common Reporting Standard and Due Diligence on Financial Accounts, approved by the OECD Council (Common Reporting Standard CRS), which provides for the annual international automatic exchange of financial account data.
Earlier, the Ministry of Finance reported that the introduction of the requirements of the CRS common reporting standard into national legislation will ensure Ukraine's accession to the international system for the exchange of information with the participants of the Multilateral Agreement of Competent Authorities on the automatic exchange of information on financial accounts.
The main changes to the Tax Code of Ukraine provided for by law include the rights of regulatory authorities to collect information and documents in order to fulfill their international obligations to exchange information for tax purposes.
The Ministry of Finance notes that the implementation of the Common Reporting Standard CRS is coordinated by the OECD Secretariat in order to ensure a unified approach of jurisdictions to its interpretation and application.