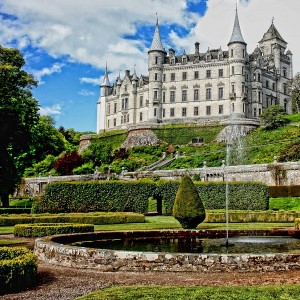 Transition of Scotland to a new Land and Buildings Transaction Tax (LBTT) was "operationally successful", according to the Scottish Parliament's Finance and Constitution Committee, which analyzed the impact of the tax on the real estate market.
The Land and Buildings Transaction Tax replaced British stamp duty land tax (SDLT) in Scotland from April 1, 2015 within the agreement with Great Britain which transfers responsibility for some taxes to Scotland.
LBTT of Scotland is based group with 145,000 pounds sterling (184,550 US dollars) with a free limit on the Land and Buildings Transaction Tax. In the amount of two percent the price is paid for a share of inheritance of real estate to 250,000 pounds sterling; five percent for a share to 325,000 pounds sterling; 10 percent to 750,000 pounds sterling; and 12 percent from the price above 750,000 pounds sterling.
In the report of Committee said that in spite of the fact that implementation of a tax was successful, it is too early to draw any final conclusions concerning influence of LBTT rates and groups after one year of operational management of the entity, and also due to the lack of consistency in the forecast and in data of productivity.
However most of interested persons who promoted a parliamentary request, agreed that rates were profitable for real estate market of primary buyer.