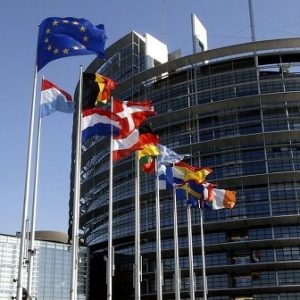 The leaders of Japan, the European Union (EU), France, Germany, Italy and the UK have confirmed that the obligation to achieve a free trade agreement between the EU and Japan (FTA) "as early as possible in 2016 year."
The obligation announced in a joint statement issued on the sidelines of G7 summit in Japan. The leaders said they instructed their respective negotiators to speed up negotiations that began in March 2013.
"With our full support negotiators have to make efforts in the coming months to move forward with the process of negotiations, setting the way for an agreement that covers all types of tariffs and non-tariff measures on schedule," the statement said.
The statement also said that the talks will be held "in a constructive manner based on mutual trust" to achieve "a comprehensive, high-level and balanced agreement, which further consolidates our strong trade and economic cooperation."