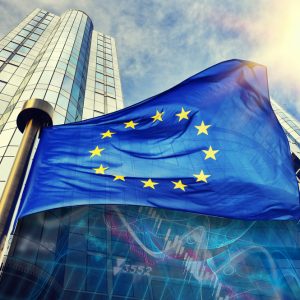 The newspaper "Journal du Dimanche" previously published information about the intentions of the French President Francois Hollande to hold a meeting with the leaders of Germany, Spain and Italy on March 6 in Versailles, dedicated to the future of the European Union. This mini-summit, among other things, should have to demonstrate the unity of the leaders of the four major European powers of the euro zone in the face of the many threats and crises that the EU is currently facing. The agenda also included the study of the issues "related to ensuring the strengthening of the development of the European Union".
On March 6, the government supported the changes to the Law on the Financial Instruments Market, the Law on Alternative Investment Funds and their Managers, as well as the Audit Services Act. What is the ultimate goal of these changes? They should make the EU financial market more transparent and stable, reduce systematic risks, protect depositors, and ensure the effectiveness of financial markets and reduce the costs of their participants. The changes in the laws have been designed to adopt the Directive of the European Parliament and the Council on the markets of financial instruments.
In the process of painstaking work over the directives on the part of institutions and EU Member States, the assessment of the existing supervisory practice of the financial market was made, insufficient transparency in the general financial markets was recognized, actually taking place and partially unregulated trade actions by the regulations were analyzed.
The outcome of the integrated assessment was the conclusion that the existing regulation is not sufficient to ensure the full stability of the financial markets and transparency of their activities. Thus, in order to solve and eliminate the identified shortcomings, the draft directives have been developed.
By adopting the Directive, the financial institutions of the Member States have provided the comprehensive regulation to ensure the protection of depositors. An important part of this regime is the protection of customers' funds and financial instruments. The duties of the investment brokerage companies is the implementation of appropriate measures to protect the rights in respect of securities and cash assets entrusted to the investment brokerage company, as well as the property rights of the depositor.
Investment brokerage companies will have to implement the appropriate specific order to ensure the protection of financial instruments and customer funds. The main goal of all legislative changes under consideration remains clarification of the legal regulation of investor protection and increase of the transparency of related procedures.
We will hope that, in accordance with the overall strategy, a single integrated legal and economic approach to the legislative reform of the EU countries will effectively ensure fair treatment for all participants in the financial market. And, in order to find always the necessary benchmarks in constantly changing trends and organize effectively your business in the EU and not only - contact the specialists of the company Finance Business Service!