Finance Business Service
European Parliament Will Hold Hearings on Paradise Papers
Subscribe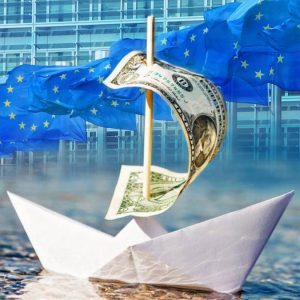 Recently, it has become known that on November 28, the European Parliament will hold hearings in Brussels regarding the publication of the materials of the Paradise Papers. These materials were made public by the deputy of European Parliament from the German party "The Greens" Sven Giegold on his Twitter page. The hearings will be held by the parliamentary committee for investigating money laundering and tax evasion.
We remind that on November 5, 2017, the International Consortium of Investigative Journalists (ICIJ) and the Organized Crime and Corruption Reporting Project (OCCRP) published the so-called "Paradise Papers", relating the offshore companies of the richest people in the world. Initially, these documents were received by the German newspaper "Süddeutsche Zeitung". About 100 media out of 67 countries were involved in the international investigation of the data.
The sensational documents related to the Russian investments in Twitter and Facebook, tax evasion schemes of Apple, offshore of Queen Elizabeth II and many other stories of famous personalities who hide personal files or avoid taxes using complex systems of funds, trusts and "one-day companies".
Thus, the journalists of the Ukrainian TV program "Slidstvo. Info" covered the materials of the "Paradise papers", according to which an offshore company for Roshen Corporation could be created not as a "blind trust", as its owner claims, but as a way to minimize the tax burden.