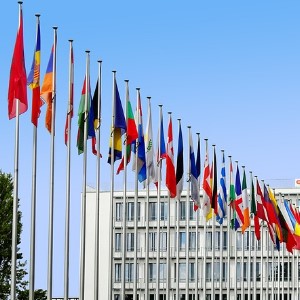 In response to the analysis of documents Panama appear serious financial crime task force Australia (SFCT) held a "week of action" against persons suspected of tax evasion.
SFCT made 15 unannounced visits to the states of Victoria and Queensland, and executed three search warrants.
SFCT was launched in July 2015 and is headed by Australian Federal Police and a representative of the tax office, the Australian Commission on Crime Australian transaction reports, Securities and Investment Commission of Australia.
Minister revenues O'Dvayer Kelly said: "Our government built a profile on the basis of more than 1000 Australians found in the leak, and review the information provided to us by other tax jurisdictions, we found taxpayers and advisers related to tax evasion, illegal drugs and corruption."
She said at a press conference: "Some of these Australian taxpayers include dignitaries also include professional intermediaries, which include people who work as accountants and lawyers. The information shown significant tax avoidance arrangements that promoters have to their customers. Some of them are very complex and have several levels of offshore companies, fake shareholders, and other methods to hide the beneficial owners of these accounts and funds."
"Where offshore used for tax evasion, avoidance of corporate responsibility, camouflage and concealment of unexplained income, promotion of criminal activities and the laundering of proceeds of crime. The Australian Tax Office will work with international partner's law enforcement agencies to investigate and improve tax evaluation and make sure they ar held accountable."
Also determined that the amount of cash turnover associated with the Australian organization referred to in the documents of Panama more than AUD2.5 billion (USD1.9 billion).
According to documents Panama was mixed with domestic and international banks to build a picture of offshore services providers, if they belong to Australian individuals and businesses.